Layout Table
The Layout Table is ideal for creative users, it's wide open worktop perfect for drawing, model making and writing. The Table comes with 3 tool trays, each with different storage capabilities. Pick your favourite based on the stationery you use most, be it fine liners, sketching pencils or drafting compasses. One tool tray slots neatly into the table just below the work surface ready for easy access.
The tables worktop can be removed and flipped, allowing both sides to be used- a great way to keep messy tasks and formal working separate. Keep one side clean for general work and the other 'spoil side' messy model making or sketching.
Designed and shared openly by:
Length: 1,500mm
Height: 750mm
Width: 750mm
Seats: 1 person
Quality materials and neat features
All Opendesks are made from quality, FSC-certified baltic plywood. Coming from managed forestry it's good to know your desk was sustainably grown.
What makes Layout Table different?
Layout Table is designed to be manufactured by a network of independent makers all around the world. This is possible thanks to Opendesk's alternative supply chain - designers share designs for products that can be downloaded and made locally using the latest digital tools.
We call this model 'Open Making'.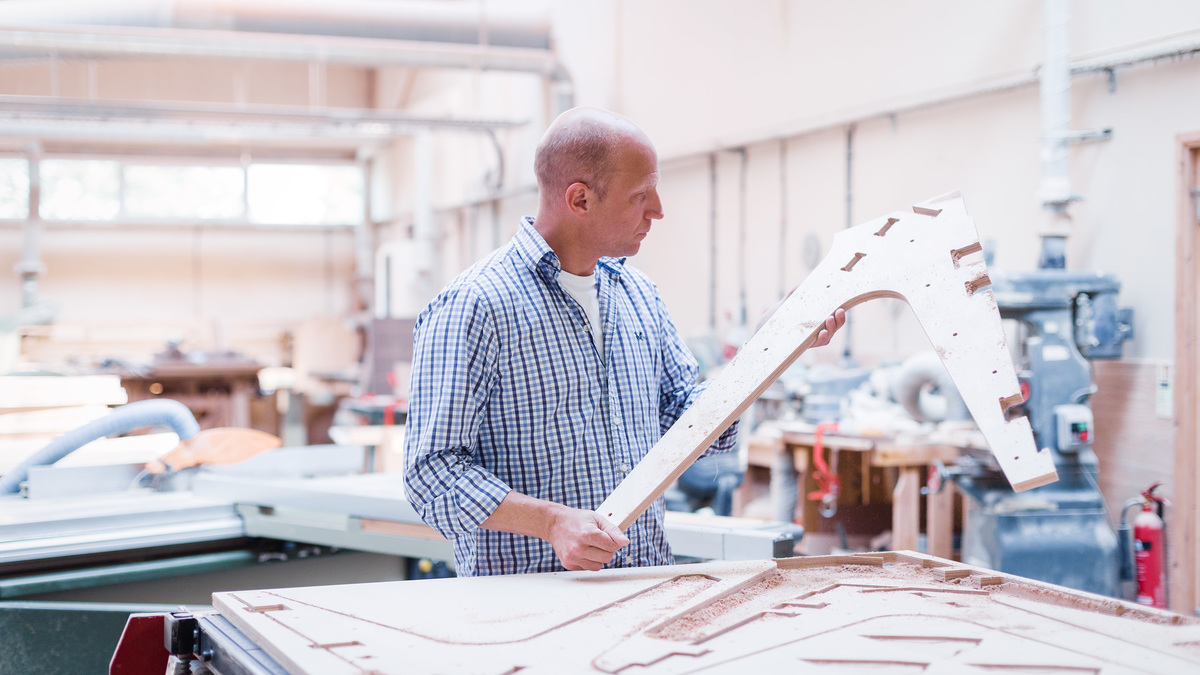 Locally made near you
Opendesk's global community of makers is 100+ strong and growing daily. We'll always try and find a maker as close to you as possible - so that your furniture is made on demand and only transported that 'final mile' from workshop to your workspace.