Linnea Bookshelf
The Linnea Bookshelf is a lightweight, elegant shelving system which takes inspiration from traditional joinery. With clever joints and compression fittings, the bookshelf is strong without the need for unsightly nuts and bolts.
Each shelf measures W-457mm, H-350mm, D-350mm, so there's plenty storage room for files, books, and general studio clutter. The open shelving and slim profile of Linnea make it perfect for displaying treasured ornaments, awards, and pictures. Each horizontal shelf extends slightly beyond the vertical supports, providing a small perch onto which lights or even plants can be hung.
Linnea is large with ample storage room but is deceptively lightweight. Made from 12mm thick high-quality Birch Plywood, the Bookshelf can be assembled and moved with ease.
Designed and shared openly by:
Width: 1,110mm
Height: 1,825mm
Depth: 380mm
Quality materials and neat features
All Opendesks are made from quality, FSC-certified baltic plywood. Coming from managed forestry it's good to know your desk was sustainably grown.
What makes Linnea Bookshelf different?
Linnea Bookshelf is designed to be manufactured by a network of independent makers all around the world. This is possible thanks to Opendesk's alternative supply chain - designers share designs for products that can be downloaded and made locally using the latest digital tools.
We call this model 'Open Making'.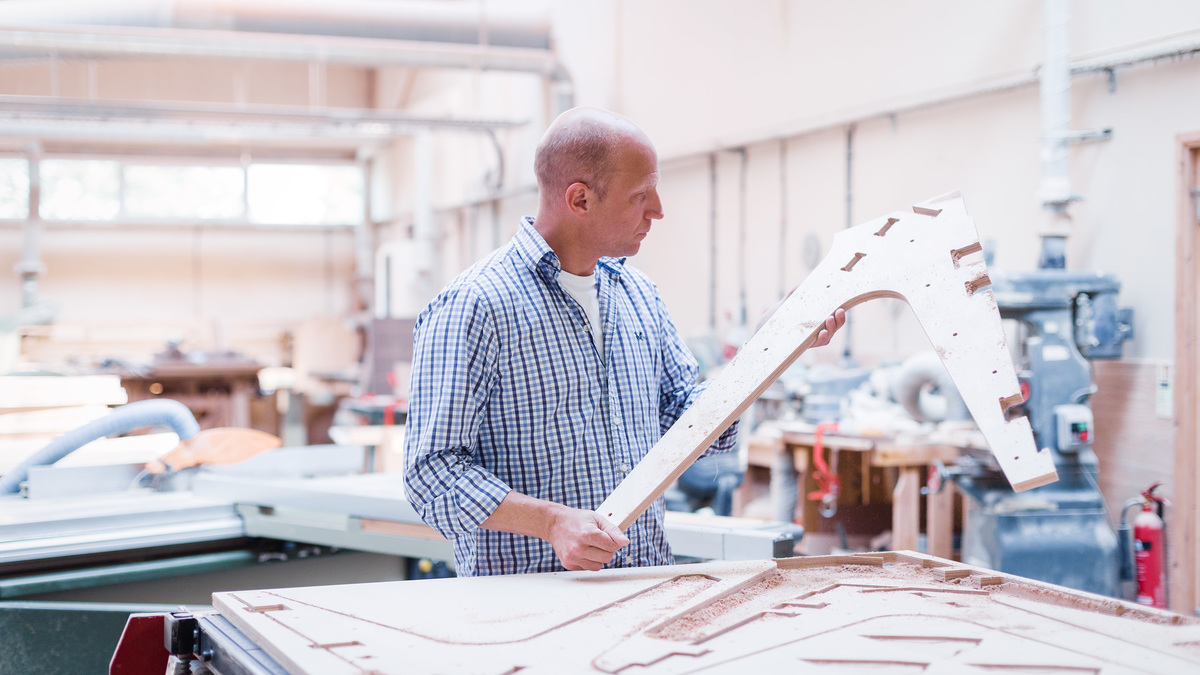 Locally made near you
Opendesk's global community of makers is 100+ strong and growing daily. We'll always try and find a maker as close to you as possible - so that your furniture is made on demand and only transported that 'final mile' from workshop to your workspace.