Nimble Stool
As sitting makes way for standing in the workplace, we searched for the perfect perch to allow seamless transitions between the two.
The Nimble Stool is an ideal companion for your standing table. Scatter them around our Breakout Table for team sprint meetings or place one up against a Lift Desk as a point of refuge should your feet grow tired of standing.
This simple yet elegant design from London-based designer Ben Baker is comparable to a bar stool with its seat height of 750mm and a foot ring to comfortably rest your weary feet.
The Nimble Stool is available as a set of 8.
Designed and shared openly by:
If you are looking for another size let us know. Opendesk can offer a Tailored service on this design. To find out more get in touch
Quality materials and neat features
All Opendesks are made from quality, FSC-certified baltic plywood. Coming from managed forestry it's good to know your desk was sustainably grown.
What makes Nimble Stool different?
Nimble Stool is designed to be manufactured by a network of independent makers all around the world. This is possible thanks to Opendesk's alternative supply chain - designers share designs for products that can be downloaded and made locally using the latest digital tools.
We call this model 'Open Making'.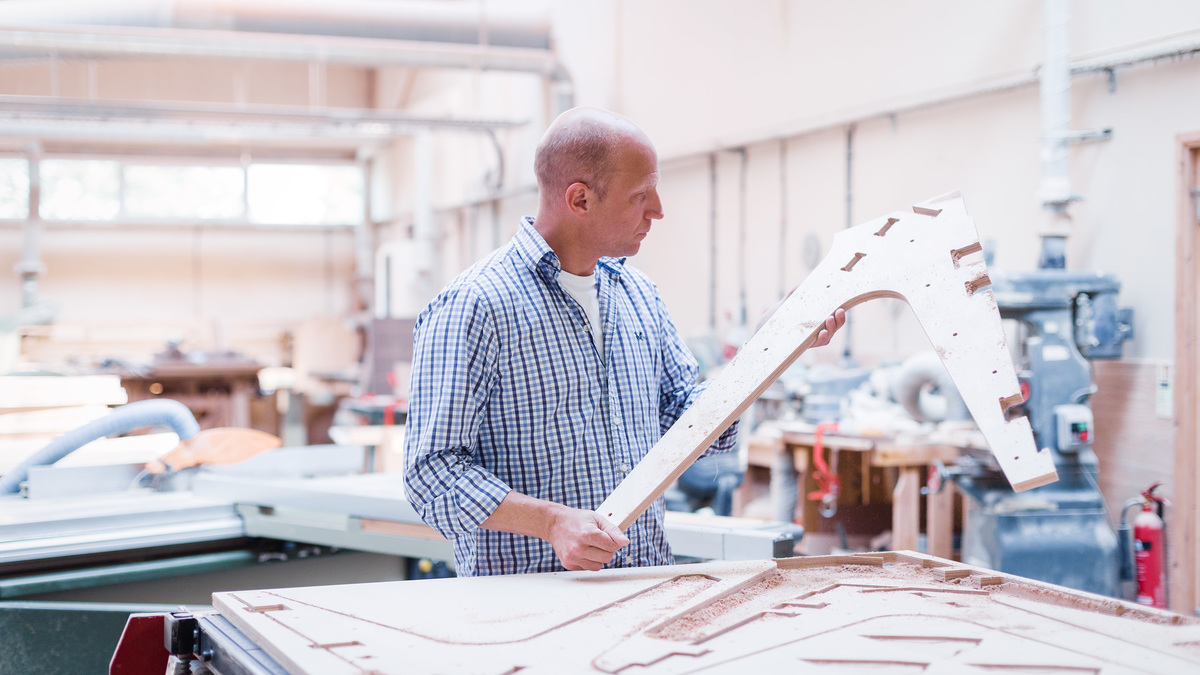 Locally made near you
Opendesk's global community of makers is 100+ strong and growing daily. We'll always try and find a maker as close to you as possible - so that your furniture is made on demand and only transported that 'final mile' from workshop to your workspace.