Unit Table
Length: 1,600mm, Height: 738mm, Width: 800mm.
Seats 1 person
Designed by David Steiner
Unit Table
Clean lines and compact proportions make the Unit Table equally suitable as a single-person task desk or as a simple, yet elegant dining table for your home.
Unit is modular – it was originally designed for an exhibition that also hosted evening dinners, with five units used to create one large communal table. With this in mind, the legs were kept vertical and the overhang minimized, allowing any number of Units to sit neatly side-by-side.
Cut from a single sheet of material, Unit's legs are attached with robust fixings to allow easy assembly and quick dismantling.
Designed and shared openly by:
Length: 1,600mm, Height: 738mm, Width: 800mm.
Seats 1 person
Quality materials and neat features
All Opendesks are made from quality, FSC-certified baltic plywood. Coming from managed forestry it's good to know your desk was sustainably grown.
What makes Unit Table different?
Unit Table is designed to be manufactured by a network of independent makers all around the world. This is possible thanks to Opendesk's alternative supply chain - designers share designs for products that can be downloaded and made locally using the latest digital tools.
We call this model 'Open Making'.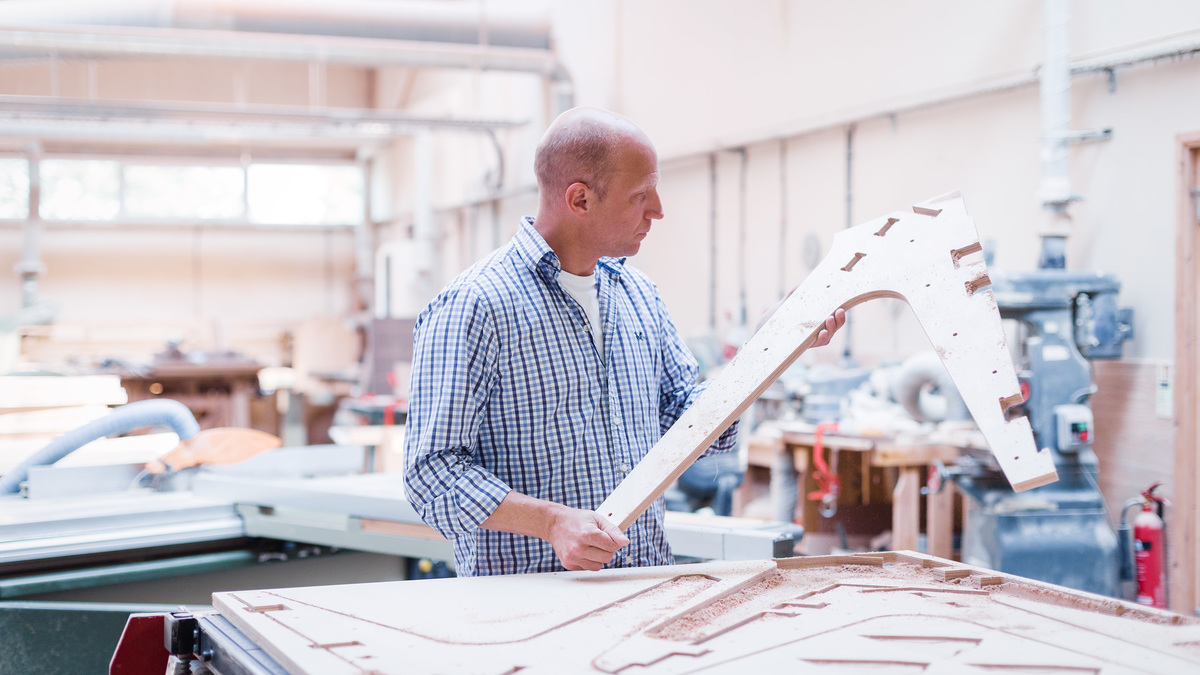 Locally made near you
Opendesk's global community of makers is 100+ strong and growing daily. We'll always try and find a maker as close to you as possible - so that your furniture is made on demand and only transported that 'final mile' from workshop to your workspace.